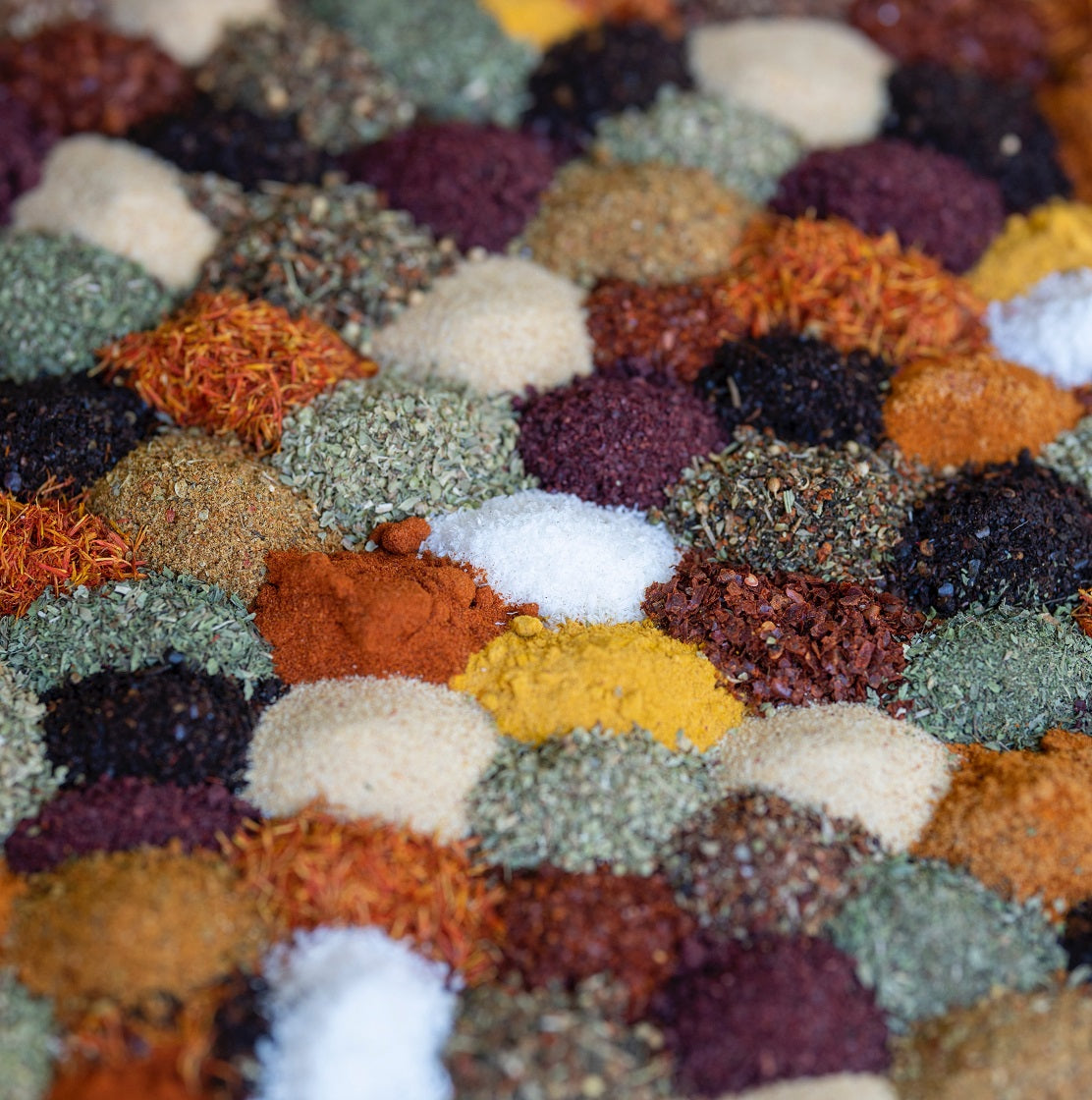 No matter whether you are a professional or a hobby chef: you deserve the best spice mixtures in the world!
Instead of blabla ingredients, you will find carefully selected and high-quality raw materials in our lovingly handpicked spice mixtures - of course without any additives or flavor enhancers. Our spice mixes are not only sustainably produced and look good, they are also delicious to consume and offer you inspiration for all kinds of dishes. Are you looking for spice mixes without salt and sugar? Then we recommend our mixes Edesia, Chiribaya and Sarsar.
Or how about mixing your own spice mixes? In our workshop the Spice Lab we explore the complex world of spices together - in theory and also very practically. You can book the course here.